Metamorphic Technique®
The energy which is needed to change our reality is to be found within the present facts which we very often try to avoid.
A session with the Metamorphic Technique is for me not about becoming free from something, but being free for something; simply for what life has to offer.
Find out more about the Metamorphic Technique.
Are you interested in joining a Workshop and there is no teacher around your place? You might want to start of with the Mini-Workshop on DVD - have a look at the preview:
THE METAMORPHIC TECHNIQUE®
DVD-Video-Workshop (45 min.)
©STIMMIG LEBEN

produced and published by Christian Hack
Transformation occurs in an automatic, unconscious and natural way. A practitioner of the Metamorphic Technique is simply acting as a catalyst by providing space free of direction. Learn to apply the practice and discover the main principles behind this easy to use work.
In this video the practical applications are demonstrated by Gaston Saint-Pierre, founder of this revolutionary approach on transformation.
CHAPTERS
GENERAL INTRODUCTION

PRACTICE ON THE FEET

VIEWS ON DETACHMENT

GENERAL APPROACH TO THE TECHNIQUE

PRENATAL PATTERN

PRACTICE ON THE HANDS

PRACTICE ON THE HEAD

CONCEPTUAL PATTERN

QUESTIONS & ANSWERS

CONCLUSION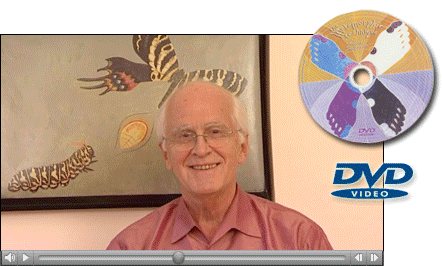 About Christian Hack
Getting more INvolved
   by keeping OUT of the way

I give sessions with the Metamorphic Technique and introduce people on how to practise it by themselves. Apart from that I also initiate charitable activities, dialogues and talks on this subject.
Read more about my relationship with the Metamorphic Technique and the Metamorphic Association.