Workshops in English
Your sound of listening
A journey into sound
Overtone Singing session/workshop with Chris Hack from Bavaria / Germany
With his overtone singing*, Chris opens up new sound spaces. His voice draws its strength from ancient traditions, which connect his interpretation with our present and keeps it alive. From archaic bass, ongoing new melodies emerge, hypnotic, meditative - music that seems to float over time and space.

It is a very special experience that stimulates the senses and sends your mind on a journey of discovery.

*Overtone singing, also known as harmonic singing, is a type of singing in which the singer uses different resonance rooms created in the mouth cavity to produce a melody or even two at the same time.
The partials (fundamental and overtones) of a sound wave made by the human voice can be selectively amplified by changing the shape of the resonant cavities of the vocal tract. This resonant tuning allows the singer to create more than one pitch at the same time - singing polyphonic with one voice!

The session consists of an introduction to overtone singing and is a rich experience - expanding our awareness in a pleasant and natural way.

No experience in singing is required.
You are interested in organizing a workshop like this? Please get in touch:
Metamorphic Technique Video-Mini-Workshop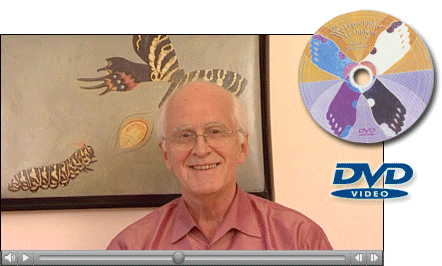 THE METAMORPHIC TECHNIQUE® DVD-Video-Workshop (45 min.)
Transformation happens in an automatic, unconscious and natural way. A practitioner of the Metamorphic Technique is simply acting as a catalyst. Learn to apply the practice and discover the main principles behind this easy to use work.
In this video the practical applications are demonstrated by Gaston Saint-Pierre, founder of this revolutionary approach on transformation.